Joe Said So

– Jon Gordon

An open-ended, modal song that works particularly well in a duo or trio setting without bass. Check out our guitar duo video!

All selected items will be available for download after purchase.
Recording:

Jon Gordon - Within Worlds

Recorded on:

July 10, 2005

Label:

Artist Share (AS 0074)

Concert Key:

E

Vocal Range:

, to

Style:

Swing (medium up)
Alto Sax - Jon Gordon
Guitar - Ben Monder
Drums - Billy Drummond
This open-ended modal song is especially suited to an instrumentation with guitar and without bass. The entire song is based on E tonalities; a guitarist can really cover the bass register with open low Es throughout, though there is no set bass line, pedal, or ostinato. The broadly swinging melody holds the rhythm together, with a funky lope in the last eight measures. This song has a 24-measure form, using only three chords: E7sus, Em7, and Fmaj7sus/E—in modal terms E Mixolydian, Dorian, and Locrian.

On this recording there is a 16-measure drum intro; the coda repeats the last eight measures (really one four-measure phrase twice) one more time. The guitar doubles the alto sax melody in these last eight measures of the head.
Joe Says So
is dedicated to saxophonist Joe Lovano. The tune is based on the changes of one of Lovano's compositions titled "Fort Worth"—a piece of music which interestingly happens to be dedicated to Ornette Coleman and Dewey Redman who both hail from the Texas city. After a ten-day retreat to Bill Mays's cabin in the woods, Jon saw Joe play
Fort Worth
at the Village Vanguard in a performance that was so revelatory that the crowd was "screaming." Jon was so inspired by Joe's solo that he wrote this melody on it.
Jon recalls that he performed this composition at semifinals for the 1996 Thelonious Monk Competition (which he won) at which Joe Lovano, the inspiration for the composition, was a judge. In 1999, Jon had an injury that resulted in the loss of his ability to control his fourth finger. Because of that, he can no longer play certain sequences of notes. This variation on the melody of
Joe Said So
was created as a modification for Jon's injury—but the result is a delightful twist on composition.
For another from "
Within Worlds
" check out
Sicily
. Jon Gordon originally recorded
Joe Said So
in 1994, on his quintet album ""
Ask Me Now
." This version keeps the open-ended feel in a setting with piano and bass.
Billy Drummond
is on drums on both recordings.
This is a great piece for two guitars alone, or guitar and any other melodic instrument. While the instrumentation of Jon Gordon's original recording was piano, bass, drums, trumpet and alto sax, on
this recording
only the guitar is present to provide harmonic support across all registers, providing Ben Monder an opportunity to showcase his incredible skills as an accompanist. Taking advantage of the guitar's low E string, Monder is able to provide a powerful bass presence while weaving a sophsticated web of chordal support and countermelodies with his immense harmonic knowledge.
Monder also takes a powerful solo, culminating in an intense, impressionistic, McCoy Tyner meets Monet chordal smearing atop Billy Drummond's driving beat.
Guitar Duet: both use Guitar part.
The C treble clef lead sheet (Guitar) shows the melody. If you are playing accompaniment—the underlying pedal and harmonic input (2nd part)—you'll want the same C treble clef lead sheet (Guitar) to look at to see the rhythmic flow of the melody. At letter C, the third eight-measure section of the melody, both instruments can play the melody together for the first seven measures as they do on the recording.
The lead sheets shows a 16 measure drum intro. For a duet-only performance, we recommend an eight measure guitar pedal/harmonic input intro to set up the melody instrument.
On our video, Bruce Acosta (guitar) plays the in and out melody while Liam Broderick (guitar) supplies the accompaniment for both. They start the solo section by switching roles: Liam takes the first solo, with Bruce covering the E pedal and harmonic accompaniment. After Liam's one-chorus solo, they switch roles again, with Bruce soloing, then Bruce plays the out melody once, going to the Coda. Composer Jon Gordon's original intent was to have both players play the melody at C. On this video, Liam does it an alternate way, continuing to comp at C under Bruce's melody.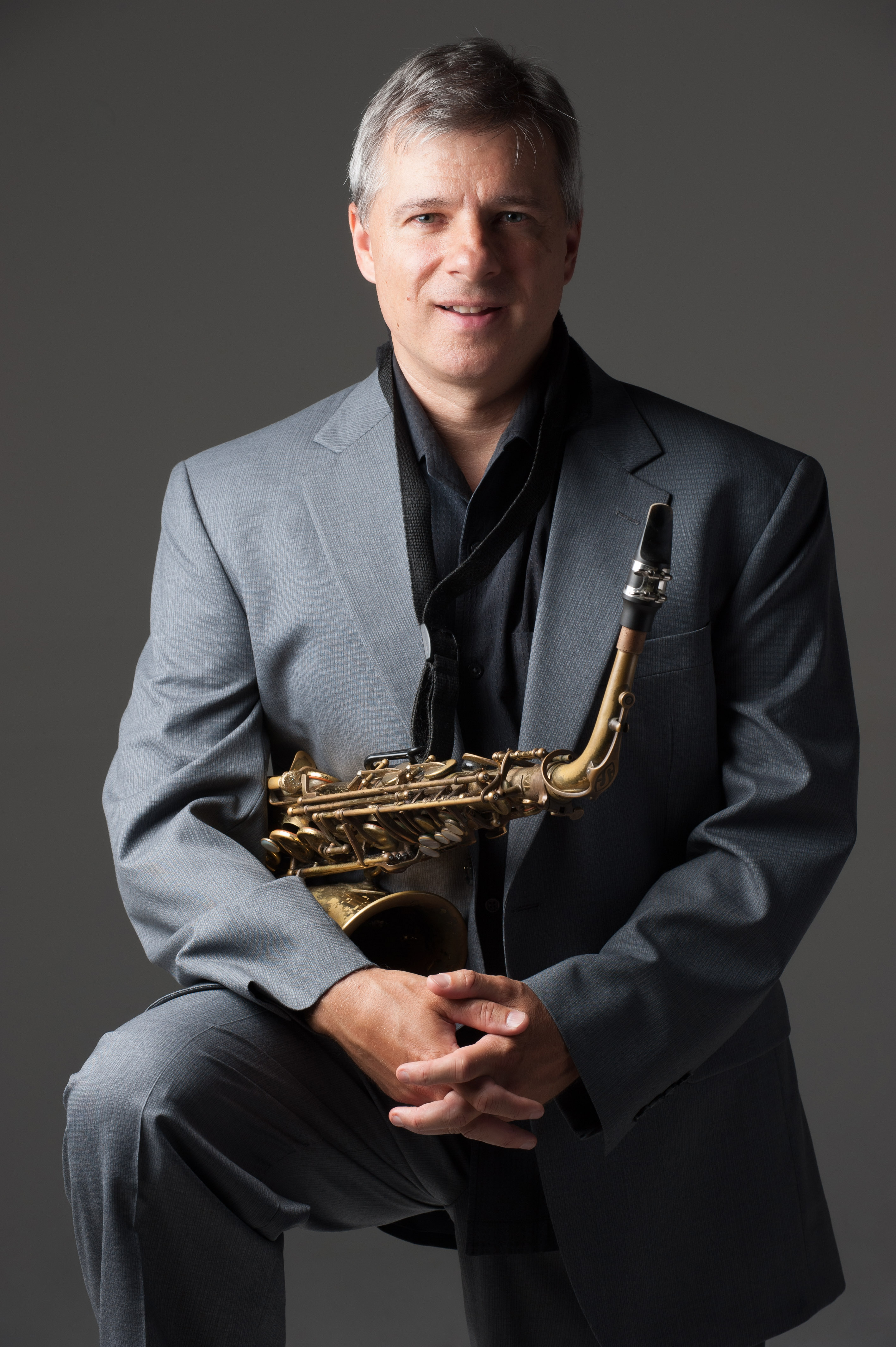 born on December 23, 1966
Modern alto saxophonist and composer Jon Gordon is a driving force in cutting-edge jazz. A native New Yorker, he began his musical exploration at the age of ten, encouraged by his musical family. He attended Performing Arts High School and studied saxophone privately in his teen years and showed significant promise, winning numerous awards at a young age. His love for jazz began as a teenager after listening to a Phil Woods record; not long after, he began to study with Phil Woods himself after sitting in with Eddie Chamblee at Sweet Basil. Jon studied at Manhattan School of Music, during which time he worked with Roy Eldridge, Leon Parker, Doc Cheatham, Larry Goldings, Al Grey, Eddie Locke, Red Rodney, and Mel Lewis. Read more...