If You Could Love Me

– Norman Simmons

This Latin lament is a true baring of the soul: its deeply honest lyric and emotive melody make for a powerful composition. Carmen McRae vocal transcription available.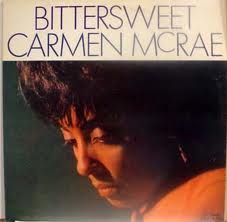 All selected items will be available for download after purchase.
Recording:

Carmen McRae - Bittersweet

Recorded on:

May 20, 1964

Label:

Focus (SD 334)

Concert Key:

F minor

Vocal Range:

Contralto, D-sharp3 to G4 written 8va

Style:

Ballad
Vocal - Carmen McRae
Guitar - Mundell Lowe
The music and lyric is written by pianist/composer Norman Simmons. The style indication on Norman's original manuscript says "Latin Lament."
It's interesting to compare the different tempos vocalists choose. To date (2011) we've found four vocal recordings of this composition. They're all in the Latin vein, including Carmen McRae's introduction of the song in 1964. Carmen performs it as a slow Latin, at a ballad-like tempo (approximately quarter note = 64 bpm). The next recording we've found is by Judy Wexler, at a little faster tempo (
ca.
90). Carol Sloane sang it a bit faster (
ca.
104), and last is the fastest version, a medium Latin tempo, by Melissa Walker (
ca.
118)
Norman can also hear it without the Latin influence, as a rubato ballad, or as a slow ballad with time.
Lyric Description:
This lyric is a direct and heartfelt plea for love, offering everything in return, but requiring action of the beloved.
If another key would be better for you, send the key you'd like to
Don
and we'll post the transposition on the website for purchase. If you're not sure which key is best, send us your range and we'll work with you to figure out the best key.
Amazon.com offers a glimpse of how other vocalists have approached this composition:
Carmen McRae version
Carol Sloane version
Melissa Walker version
Vocal Transcription: Norman Simmons wrote the arrangement Carmen recorded for voice with guitar accompaniment. Norman wanted a steady Latin pulse from the guitar, in a distinctive rhythm pattern. In the two-page Vocal Transcription of Carmen's performance, the guitar's rhythmic pattern is written in small notes above the vocal staff so you can examine how Carmen phrases the melody. It's a great opportunity to explore the phrasing of one of the most important jazz vocalists.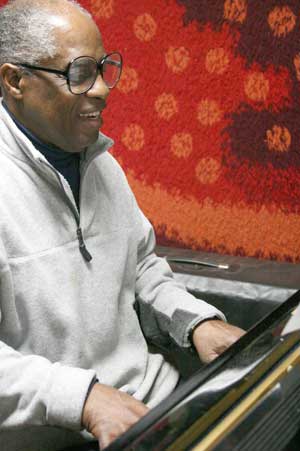 October 6, 1929 – May 13, 2021
Accomplished soloist, accompanist, composer and educator, Norman Simmons is well known as a pianist with an great ability to connect with jazz singers. Born in Chicago, Simmons taught himself piano and at age sixteen enrolled in the Chicago School of Music. He formed his own group in 1949 and began recording in 1952 when he worked as a house pianist for Chicago clubs The BeeHive and the C&C Lounge. During this period, his first recordings were under the leadership of tenor saxophonists Claude McLin, Paul Bascomb and Coleman Hawkins. Read more...