Garden In The Sand

– Hank Mobley & Bebe Herring

A sensual bossa nova by Hank Mobley gets a poetic, abstract lyric by Bebe Herring about a garden that magically thrives in the desert. Exclusive MP3s available: complete track and Minus You practice track without vocals.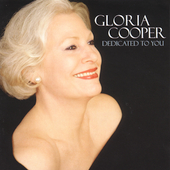 All selected items will be available for download after purchase.
Recording:

Gloria Cooper - Dedicated To You

Recorded on:

October 1, 2004

Label:

Origin (82450)

Concert Key:

G minor

Vocal Range:

Contralto, E3 to G4

Style:

Latin (Bossa)
Vocal, Piano - Gloria Cooper
Trumpet - Don Sickler
Tenor Sax - Wayne Escoffery
Guitar - Freddie Bryant
Bass - Tim Givens
Drums - Vince Cherico
Arranger - Don Sickler
This smooth, laid-back bossa is the perfect feature for a vocalist who wants to flaunt her lower register. The melody, written by Hank Mobley and instrumentally recorded as
Bossa De Luxe,
is lyrical, sensual, and complex; unusual chromatic lines give it an appealing exotic feel. This arrangement features a swinging horn section in the background, providing sensitive but bold accompaniment to support the singer.
Our audio excerpt begins with the last four bars of the intro moving into the head. This bossa recording, as sung by Gloria, and our lead sheet edition begins with an eight-bar instrumental introduction which is repeated once before the voice enters. After the AABA-form melody is stated, there is a tenor solo and a piano solo, each for one chorus respectively. An eight-bar instrumental shout chorus is played over both A sections, and on Gloria's recording is followed by a scat and piano solo performed by Gloria on the bridge. The shout chorus returns over the last A section before Gloria returns to the head, singing the second verse.
The Minus Melody track for the instrumental version
Bossa De Luxe
can also be used as a vocal Minus You; it's in a higher key than the Gloria Cooper version and may be easier for singers with higher ranges.
Lyric Description:
Bebe Herring's lyric describes a garden [of the heart?] that inexplicably grows without sustenance. Alone in a desert, without rain for nourishment, it survives on love alone. This lyric beautifully matches the exotic and mysterious quality of the music.
No-vocal version:
In this accompaniment-only version, the eight-bar introduction from the original recording occurs only once (note this difference from the vocal lead sheet which is like Gloria's original recording). After the form is played, the shout chorus A section is played once as an interlude to set up the second verse of the melody. Using this edition, the singer should work on distinguishing the smaller, subtler intervals of their low range (such as the minor 2nds).
If another key would be better for you, send the key you'd like to
Don
and we'll post the transposition on the website for purchase. If you're not sure which key is best, send us your range and we'll work with you to figure out the best key.
This song was originally an instrumental composition by Hank Mobley called
Bossa De Luxe.
Hank recorded it for Blue Note on the "Hi Voltage" album. Lyrics were added by Bebe Herring, and the arrangement featured here was created by Don Sickler.
Check out other titles from this
album
.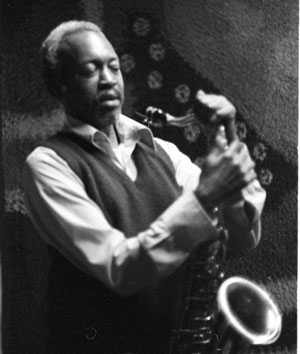 July 7, 1930 – May 30, 1986
Hank Mobley is one of the most acclaimed tenor saxophonists in modern jazz history. He is recognized by musicians and critics alike as one of the most important and eloquent jazz instrumentalists of all time. He recorded well over 100 of his own original compositions and left an indelible mark on the post-bop jazz scene. Read more...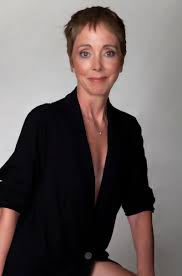 born on September 13, 1951
Bebe Herring, better known as Elizabeth Boleman-Herring, is a travel writer, columnist and lyricist. She has written a series of travel guides to Greece and maintains the website greecetraveler.com which offers insight on Greek travel and culture. Elizabeth is a columnist for the "Huffington Post" and the Publishing-Editor of "Weekly Hubris." She is a Traditional Usui Reiki Master and a Iyengar Yoga teacher. Elizabeth has written several books, among them the memoir "Greek Unorthodox: Bande A Part & A Farewell To Ikaros" and an erotic thriller "The Visitors' Book." Read more...