Dubai

– Billy Drummond

An exotic 7/4 composition. Billy Drummond drum transcription and practice exercises available.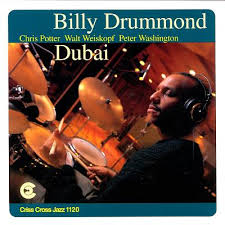 All selected items will be available for download after purchase.
Recording:

Billy Drummond - Dubai

Recorded on:

December 15, 1995

Label:

Criss Cross Jazz (1120)

Concert Key:

D minor

Vocal Range:

, to

Style:

7/4 swing (medium groove)
Soprano Sax - Chris Potter
Tenor Sax - Walt Weiskopf
Bass - Peter Washington
Drums - Billy Drummond
Our audio excerpt starts with the four-measure bass line introduction that starts the track. The hypnotic bass line loosely divides the opening 7/4 time signature into a three-beat/four-beat pulse. After eight measures of melody, there's an eight-measure B section in 6/4 for six measures before the return to the opening 7/4 bass line. The piano-less recording gives the horns a lot of freedom to just play what they hear, stimulated by Billy's own hypnotic and challenging drum accompaniment grooves.

Dubai is named for the Persian Gulf city located in the United Arab Emirates. Billy performed there during the city's Second Annual Montreux Jazz Festival. In the liner notes to the CD Billy says: "I thought the title fit well with the vibe of this tune."
Drum Transcription:
An eight-page in-depth drum transcription of everything Billy Drummond plays on his composition
Dubai
drum
.
-- Intro groove set-up
-- in melody (A section in 7/4, B section in 6/4)
-- out melody
-- drum solo over bass line vamp (in 7/4)
-- approximately 40 bars of drum solo until the fade out, notated with stickings
Groove Examples and Practice Exercises:
Playing in 7/4 can be tricky, so we've developed some practice exercises to help build fluidity and dexterity. Also included are some groove examples that Billy Drummond plays throughout the song.
-- basic ride cymbal variations
-- structured independence exercises to get you more comfortable with playing in 7/4
-- groove examples taken directly from the song
Drummers are composers too! If you're looking to improve your playing in odd meters, look no further. This 7/4 tune by Billy Drummond features some incredible odd-meter phrasing and soloing over Peter Washington's sturdy bass work. Note how clearly Billy develops his ideas, and how musically and dynamically he develops his solo. Check out the videos above to see Billy talking about and playing his own composition at the jazzleadsheets.com studio.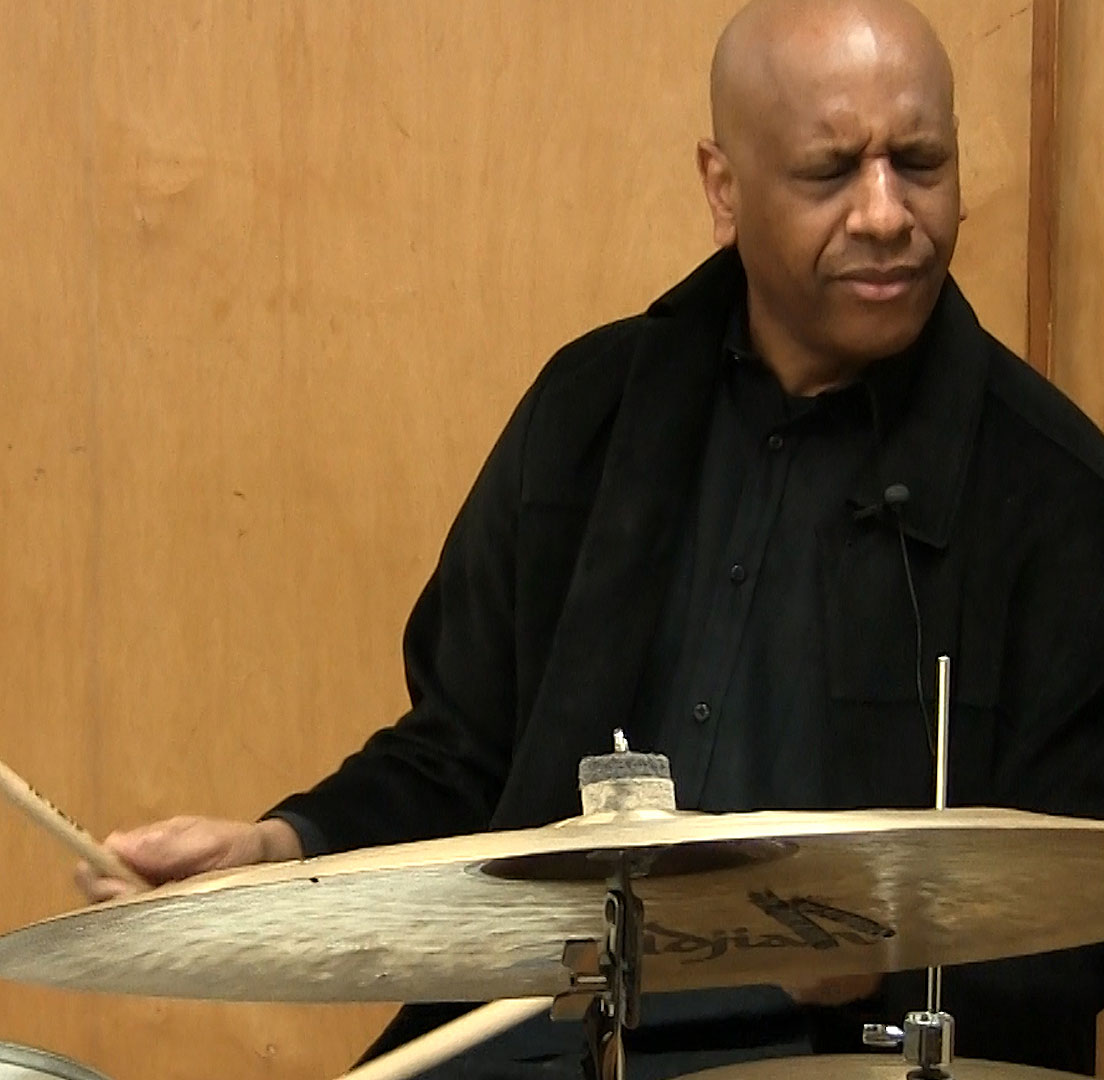 born on June 19, 1959
Drummer Billy Drummond first came to international prominence when he joined the bands of the legendary Horace Silver and, later, J.J. Johnson and Sonny Rollins, with whom he spent three formative years. Now one of the busiest players of his generation, he can be heard on nearly 300 albums, including three critically acclaimed recordings as a leader. His album "Dubai" was named Best Jazz CD of 1995 by the New York Times. He currently leads his own band, Freedom of Ideas. Read more...