Dead End

– Kenny Dorham

This early Kenny Dorham composition shows his bebop roots. He played it with Charlie Parker in the '40s but it wasn't recorded until Red Rodney's version in 1979.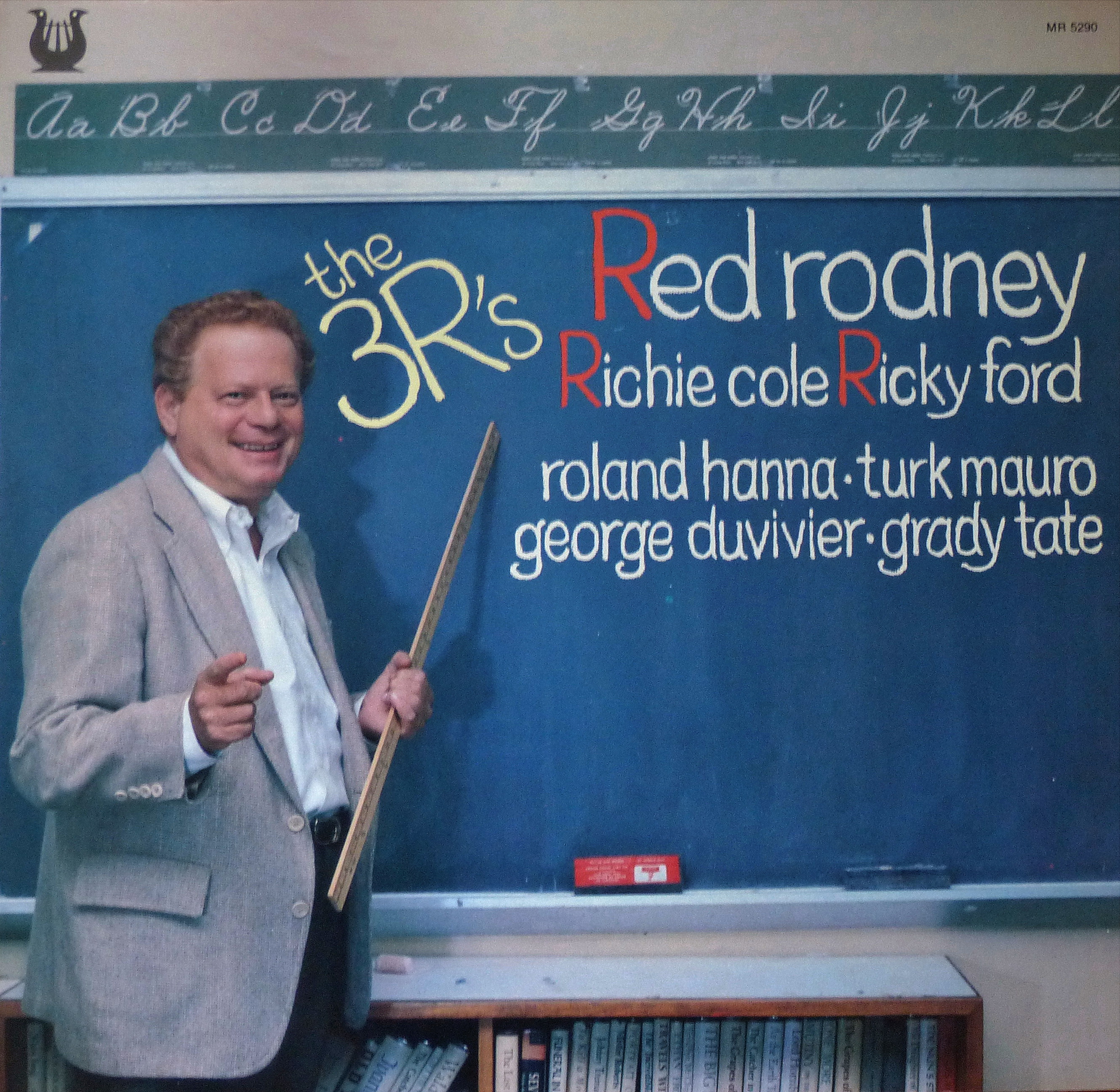 All selected items will be available for download after purchase.
Recording:

Red Rodney - The 3 R's

Recorded on:

March 13-14, 1979

Label:

Muse (MR5290)

Concert Key:

E-flat

Vocal Range:

, to

Style:

Swing (medium up)
Trumpet - Red Rodney
Alto Sax - Richie Cole
Tenor Sax - Turk Mauro
Piano - Roland Hanna
Bass - George Duvivier
Drums - Grady Tate
Kenny Dorham's mastery of bebop is evident in this early composition. Though it uses "rhythm changes" for the A sections, the bridge is unique. As in many later songs by Dorham, the bridge contrasts with the A section melodically as well as harmonically. The A section melody is busier in a bebop vein, while the bridge has a more lyrical melody. The changes here visit a descending series of keys: A♭, G♭ and F major; the melody in these 2-measure phrases is almost the same in the respective keys but with subtle, tasty differences. On both the G♭ and F major chords, the melody resolves from the sharp fourth to the fifth, a technique Dorham would use in several later compositions.

Though the rhythm section plays with a 4-feel on this recording, a 2-feel or loose half-time feel would also be effective for the bridge.
Don Sickler:
I remember first seeing
Dead End
mentioned years ago in
Ira Gitler
's book "Jazz Masters of the '40s," now also available as "The Masters Of Bebop." It's always been a very important reference book for me; I used to pack it in my bag and carry it everywhere.
Here's what caught my attention: "With Eckstine he [Kenny Dorham] did a catchy bop theme entitled
Dead End
. Later, in 1948-1949, when Dorham was with Charlie Parker, Bird featured it quite regularly."
I thought, wow, I've got to find this song. It can't be that hard to find! Well, it was. I searched discographies: nothing. I talked to other sidemen who were with Bird when Kenny was in his band: nobody remembered it. Then I tried the only avenue left I could think of, trumpeter Red Rodney. I knew Red was the trumpet player with Bird right after Kenny, and I had read that Red always tried to hear Bird whenever he could. Therefore he must have heard Bird play
Dead End!
When I found Red and asked him, he said, "Of course, I heard them play
Dead End
quite a few times. Do you want me to play it for you?" With the help and further recollections of Gerry LaFurn, Red's friend and another good trumpet player, who had also heard Bird and K.D. play it, they got together and Gerry wrote out a lead sheet for me. When I told Red that it had never been recorded, he recorded it on his "
The 3 R's
" album.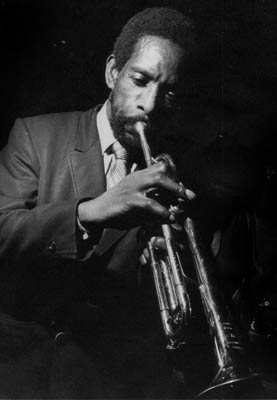 August 30, 1924 – December 15, 1972
Trumpeter/composer Kenny Dorham was very much on the jazz scene from the mid-1940s through most of the 1960s. He worked and recorded with all the major figures in the modern jazz movement, which includes the legendary Billy Eckstine big band, Dizzy Gillespie, Art Blakey, Bud Powell, Charlie Parker, Thelonious Monk and Max Roach as well as Kenny Clarke, Sonny Stitt, Fats Navarro, J.J. Johnson and many other giants of that period. Read more...