Gerald Wiggins
May 12, 1922 – July 13, 2008
| | |
| --- | --- |
| Instrument | piano |
| Birthplace | New York, NY |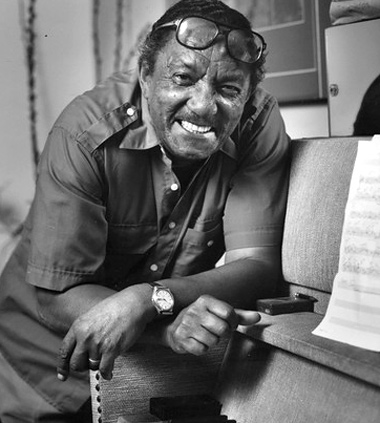 Pianist Gerald Wiggins started his recording career in 1942 with Les Hite And His Orchestra, when trumpeter Dizzy Gillespie was also a member of the band. Before that, Gerald was with Louis Armstrong in 1940-1941; he recorded with Armstrong in 1943. Wiggins started working with Benny Carter in 1942, recording with him first in 1944 and continuing to work on and off with him for decades, until 1992.
Other 1940s recording highlights included Gerald Wilson (1947, 1949) and Sammy Davis, Jr. (1949). In June of 1950 Gerald was in Paris, France, recording with Kenny Clarke, then doing his own first trio sessions and dates with Roy Eldridge and Zoot Sims. In December, 1951, he was back in LA recording with Ben Webster. In 1952 he recorded with Helen Humes and Dexter Gordon while continuing to record yearly with Benny Carter as well as many others. From 1954, he was on dates with Buddy Rich, the Kenny Clarke All Stars for Savoy Records, Tal Farlow, and many others. In 1956 and 1957 he did several more leader dates.
Gerald was a frequent performer in West Coast clubs during the 1980s and '90s, when he wasn't on tour. He made two albums under his own name in the 1990s. His many appearances in movies and TV shows established Wiggins as one of the most accomplished all-around pianists.