Brothers Under The Sun

– Steve Nelson

A melodic medium swinger with a classic hard bop sound. Our lead sheets show several of the melodic embellishments that Steve plays on the recording.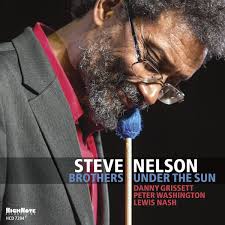 All selected items will be available for download after purchase.
Recording:

Steve Nelson - Brothers Under The Sun

Recorded on:

December, 2016

Label:

HighNote (HCD 7294)

Concert Key:

E-flat

Vocal Range:

, to

Style:

Swing (medium)
Vibes - Steve Nelson
Piano - Danny Grissett
Bass - Peter Washington
Drums - Lewis Nash
A recent composition with a timeless sound, quite simple and melodic in a hard bop bag. The form is a classic 32-measure ABCD with the A and C sections largely the same and the B and D sections entirely different. The changes go through a bunch of tasty modulations, going to B major in the fifth measure and B♭, A, and F major in the B section. The end of the song never goes to a tonic E♭ chord, instead harmonizing that note with Emaj7(♯11). The coda tags the last four measures, but with D♭m9 replacing Emaj7 before one more repetition of the first melodic phrase—a tritone away in A major! Another distinctive harmonic subtlety of this song occurs in the second measure: Fm7 to G7 forms a IVm-V7 resolving to C minor, a substitute for a "minor II-V7."

Several of the grace notes that Steve plays are shown in the lead sheet, as well as a few "fill" lines indicated with smaller notes.
This album is a tribute to the late pianist Mulgrew Miller, who played on all three of Steve's previous quartet albums. The title for both the song and the album refers to Steve and Mulgrew, both Leos and born one year and two days apart (Steve on August 11, 1954; Mulgrew August 13, 1955). Steve remembers the two always tried to arrange to have a gig together on or close to their birthdays.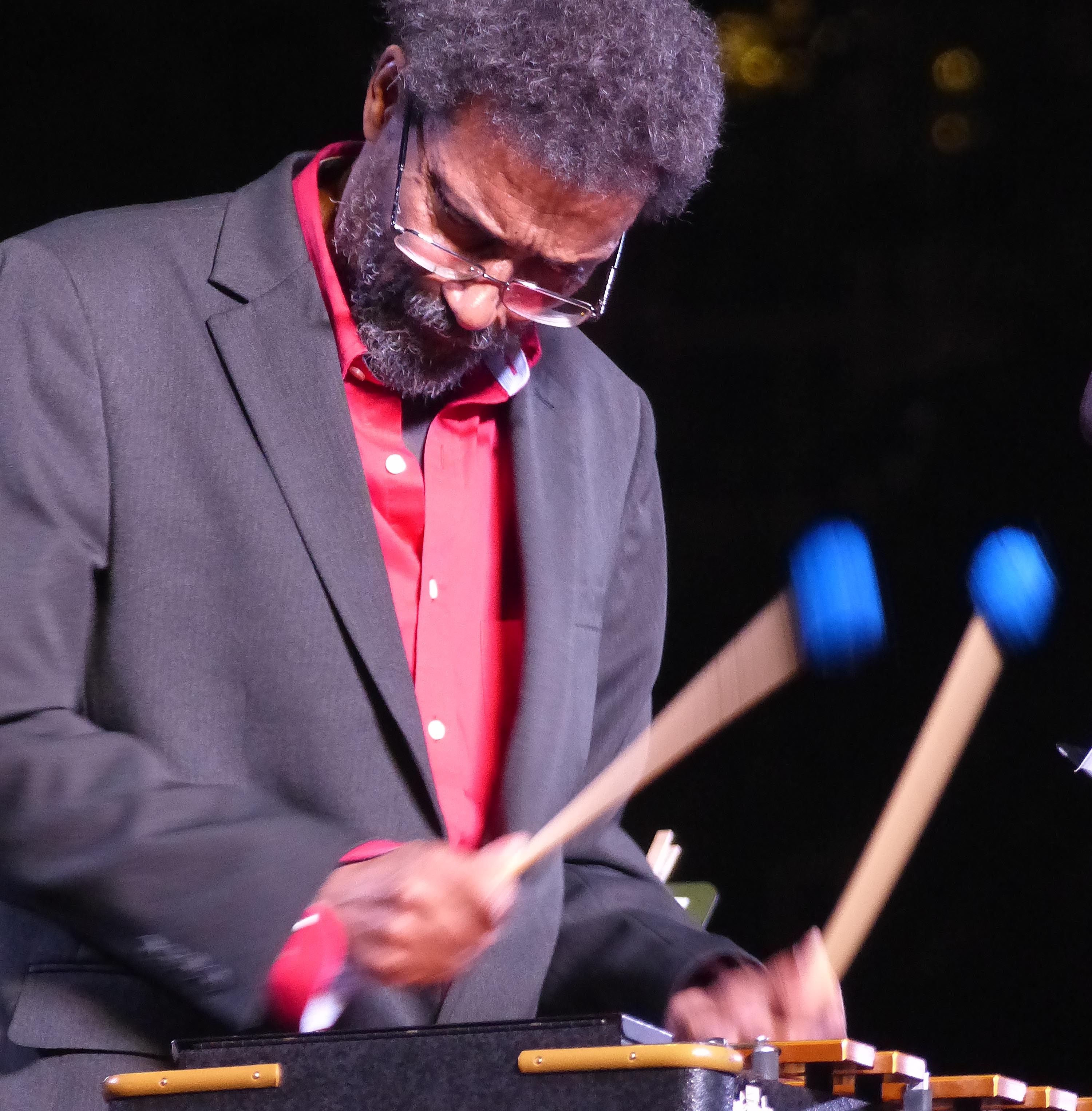 born on August 11, 1954
Vibraphonist Steve Nelson's career began in the early 1970s. His first touring experience was with the legendary guitarist Grant Green. Steve cites Milt Jackson as his first major influence, although in later years he developed a harmonically open sound influenced by Bobby Hutcherson. While attending the State University of New Jersey at Rutgers then-new jazz program, he met pianist Kenny Barron, drummer Freddie Waits, guitarist Ted Dunbar and reedman James Spaulding, who were all faculty members. Through them, he began to perform in New York City. In 1976, at age 22, Steve recorded with James Spaulding ("Plays The Music Of Duke Ellington"), and in 1980 recorded albums with Kenny Barron and Ted Dunbar. Read more...