Blues Jumped The Rabbit

– Oran "Hot Lips" Page

Their are two recorded takes: Classic blues, both takes start with a two-chorus "boogie-woogie" piano solo, then four choruses of Hot Lips vocal. Comparing the two takes gives great insight into the artistry of Hot Lips Page.
All selected items will be available for download after purchase.
Recording:

Hot Lips Page - Commodore 593A

Recorded on:

March 8, 1944

Label:

Commodore (593A)

Concert Key:

B-flat

Vocal Range:

Tenor, B-flat3 to C5 written 8va

Style:

Swing (medium)
Trumpet, Vocal - Hot Lips Page
Tenor Sax - Lucky Thompson, Lem Johnson
Piano - Ace Harris
Bass - John Simmons
Drums - Sid Catlett
Blues at a boogie-woogie tempo. Melody interpretations of the blues, especially an earlier style like this, are so particular and personal that there is no reason to have a lead sheet for this song showing a "head." Instead, we have a vocal melody transcription for Hot Lips Page's four vocal choruses from this recording. Instrumentalists can check out this transcription too to get ideas for blues phrasing, but it's important to note the limitations of notation in these vocal transcriptions. You really have to hear the recording to get the full picture.
Listen to our audio excerpt of the vocal above, then compare it with Page's interpretation done during the alternate take
CLIP
to hear his phrasing artistry.
Pianist Ace Harris starts this recording with two boogie-woogie choruses. After the vocal, there are solos by bassist John Simmons and all three horn players before a final riff chorus. Lyric description: A classic blues lyric which shows Page's knack for characterful imagery. The blues is fast here—some sing of the slow blues but in this case the blues can outrun a rabbit.
Two takes were recorded of each of the four songs on this session. The alternate takes were issued on a Mosaic box set, "
The Complete Commodore Jazz Recordings, Vol. II
" in 1989—the second of three box sets that together document the entire label.
The title lyric of this song, heard here in the second chorus, is a classic blues lyric that's appeared in many different settings.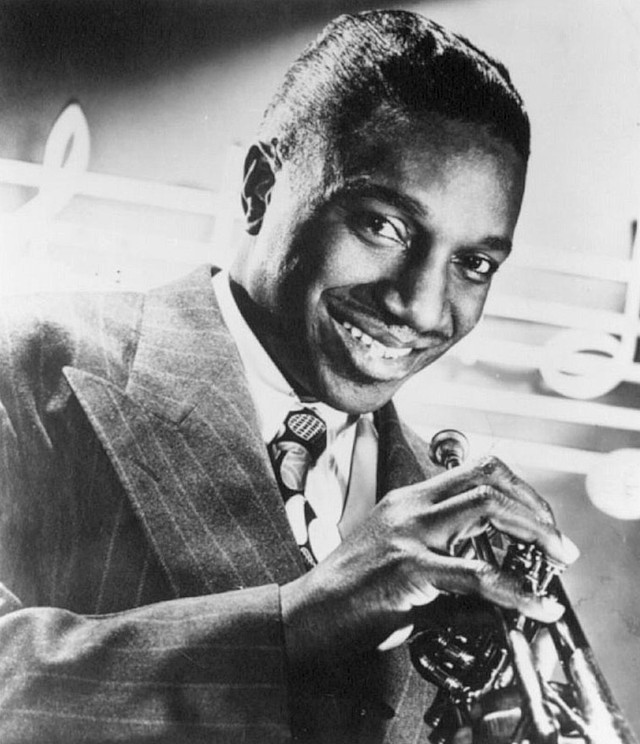 January 27, 1908 – November 5, 1954
Oran "Hot Lips" Page is remembered as one of the most exciting soloists of the swing era. His trumpet and vocal styles were both strongly influenced by Louis Armstrong, but with plenty of his own personal flair. He is particularly associated with the Kansas City scene of the early to mid-1930s. Read more...