Blues For Hermeto

– Jon Davis

Jon Davis' tribute to Brazilian composer and instrumentalist Hermeto Pascoal is a melodically simple, quirky blues variant in 7/4. Its only recording is a duo setting with bassist Daryl Johns.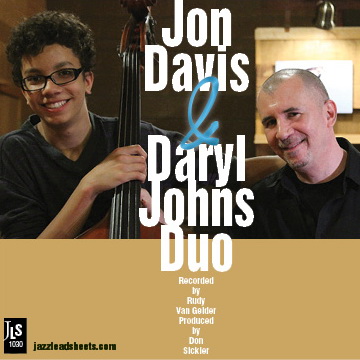 All selected items will be available for download after purchase.
Recording:

Jon Davis - Jon Davis - Daryl Johns Duo

Recorded on:

August 24, 2011

Label:

jazzleadsheets.com (JLS 1030)

Concert Key:

E

Vocal Range:

, to

Style:

Even 8ths (medium up)
Piano - Jon Davis
Bass - Daryl Johns
With this song, Jon Davis brings his distinctive melodic and harmonic vocabulary into 7/4 meter. This 7/4 is felt as 4 + 3 throughout. This song has a 12-measure form; it is certainly a blues variant, but does not go to the IV and V tonalities at the expected points. Instead, they arrive one measure early: Asus on the fourth measure, and B9♯5 on the eighth. The seventh and eleventh measures go to B♭ major chords, sort of a tritone substitute tonic; each are preceded by two measures with shifting triads over stepwise roots.
The melody is quite simple, staying on E minor pentatonic almost throughout, with C♯ added, unexpectedly, over the B♭ major chords. The melody's structure is the reverse of many blues heads, with the second and third 4-measure phrases being nearly identical (a sort of ABB form).
As with many Jon Davis compositions, a vamp is used for the intro and ending. This vamp moves stepwise between E and G chords, as does the beginning of the head. Our audio clip above starts with the melody; see the video performance for the intro vamp. The vamp is notated on the lead sheets (minus improvisation).
A duo transcription is available which includes a melody transcription for both the in and out heads. On the recording, the head is played once in but twice out. Bass notes are shown on the intro, and bass rhythms for the in head. A basic piano part is shown in the transcription for what Jon plays behind the bass solo, as well as the ending vamp which also features a bass solo.
See all Davis/Johns piano/bass duos
here
.
"Jon Davis - Daryl Johns Duo"
was recorded at the legendary
Van Gelder Studio
in Englewood Cliffs.
Inspired by the music of Brazilian composer/instrumentalist Hermeto Pascoal. Jon describes the song's origin:
"I don't know his music tremendously. Whenever I've heard it I've found it pretty remarkable.
Blues For Hermeto
was directly a result of listening to a cassette I had of Hermeto playing this cool stuff in seven. It had been a little abstract-sounding to me years earlier. Then I heard it again, and I said, this is amazing stuff. I've got to try to write something like this. And that tune just happened within hours. This is the only tune I've written in seven."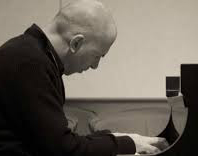 born on July 22, 1957
Jon Davis is a pianist and composer based in New York. He has performed with and contributed compositions to many of the top jazz musicians worldwide throughout his career, which has spanned over 35 years, and has recorded several albums as a leader. Jon took up piano and guitar as a young teenager; he was inspired to play jazz after hearing records of Red Garland and Miles Davis. He briefly studied with Lennie Tristano then attended New England Conservatory, where his teachers included Ran Blake, Jaki Byard, and Madam Chaloff. After six months, he left to begin gigging around Boston. Read more...