Ballad For Jaco

– Jon Davis

Jon Davis' tribute to the late electric bass virtuoso is a modern ballad with many shifts of key center. It has only been recorded on a duo session with Jon featuring young bass phenom Daryl Johns.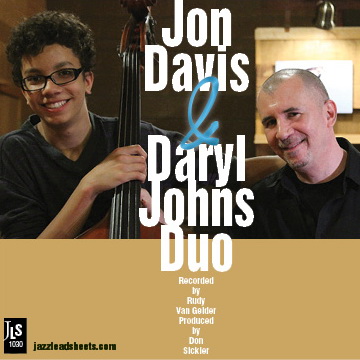 All selected items will be available for download after purchase.
Recording:

Jon Davis - Jon Davis - Daryl Johns Duo

Recorded on:

August 24, 2011

Label:

jazzleadsheets.com (JLS 1030)

Concert Key:

D-flat

Vocal Range:

, to

Style:

Ballad
Piano - Jon Davis
Bass - Daryl Johns
This heartfelt modern ballad contains many melodic and harmonic references to bassist Jaco Pastorius' unique style; Jon worked extensively with Pastorius some years ago. The melody has a lot of triad-based twists and turns like some of Jaco's songs such as Portrait of Tracy. The second half of the bridge develops a classic Jaco lick. The changes have a mix of II-V7-based motion and more unpredictable resolutions; the bridge especially contains the sort of suspensions and inversions that are common in "fusion" styles. In the A section, four key centers are visited: D♭, G♭, B♭, and finally D; the final resolution back to D♭ occurs in the coda. Despite the variety of motions, the changes never feel unnatural.

The Davis-Johns piano/bass duo was recorded and filmed at the Van Gelder Recording Studio; Rudy Van Gelder's audio, of course. The melody is traded between bass and piano, so lead sheets are all that is necessary.
"Jon Davis - Daryl Johns Duo"
was recorded at the legendary
Van Gelder Studio
in Englewood Cliffs.
From Jon Davis:
"I had the truly good fortune to play and record extensively with the legendary Jaco Pastorius during the mid-1980s. Ultimately, it was a life altering experience in that Jaco's musical inspiration and influence was such a powerful force. Aside from the many 'casual' trio gigs, we also spent countless hours 'shedding' duo, where he actually showed me, hands on, many of his original tunes, exact voicings and arrangements. We went on tour to Europe (my first time) during the winter of 1985, and upon returning, it seemed that something had been unleashed in myself, and compositions started pouring out. Among these new tunes was a tune I wrote entitled
Wedding Waltz
, which we later recorded with drummer Brian Melvin on his "Standards Zone" album. It was at this time that I wrote a tune where I was hearing Jaco play the melody, over a kind of bluesy, almost gospel-like progression. Unfortunately, I never got to play it with Jaco, however I was delighted to have the chance to record it years later, with the young bass prodigy, Daryl Johns, at the famed Van Gelder studio, with Rudy Van Gelder himself. I hope you enjoy it. Thanks for listening."
A sumptuous and expressive feature, Ballad For Jaco gives the performer a lot of harmonious meat to chew on. An interesting crock-pot of diatonic and chromatic, this is a piece with a remarkably melodic and assured message. In addition, there is the highly explorative use of interweaving notes from other bordering tonal countries. This hybrid allows for a few important skills to be tuned up; intonation comes immediately to this picture's foreground. A tremendously solid understanding of pitch must be maintained, for one is responsible for a variety of tones that may or may not be tonally related. In addition, since the piece is at a slow tempo, the notes last for a long time and have nowhere to hide. They must be handled with care and treated respectfully, or else a sour smell will pervade.

Next, while the melody may sing the clearest as written (in thumb position), it can also be played an octave down. Learning the piece in two ranges will increase dexterity and flexibility, because transposing lines into different registers is a valuable tool to have. Of nearly Mount Everest-size importance here is the fact that this is a MELODIC feature! Knowing Ballad For Jaco will be a wonderful boost to any musician's sensibilities, in terms of phrasing, soloistic conception, and ability to shape a collection of notes into a profound, lasting statement. Taking the time to explore which notes should be emphasized, when to impart dynamic changes, and how to individually articulate the melody will enhance and transform musicianship vastly; it has never hurt anyone to study how to play more melodically. To truly be fair to the spirit of the piece and the outstanding artist it is titled for, a great, lyrical reverence to the singing qualities of the low end must be in place. This is another valuably expressive composition that deserves to be known.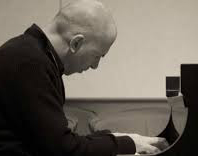 born on July 22, 1957
Jon Davis is a pianist and composer based in New York. He has performed with and contributed compositions to many of the top jazz musicians worldwide throughout his career, which has spanned over 35 years, and has recorded several albums as a leader. Jon took up piano and guitar as a young teenager; he was inspired to play jazz after hearing records of Red Garland and Miles Davis. He briefly studied with Lennie Tristano then attended New England Conservatory, where his teachers included Ran Blake, Jaki Byard, and Madam Chaloff. After six months, he left to begin gigging around Boston. Read more...