Walter Davis, Jr.
September 2, 1932 – June 2, 1990
| | |
| --- | --- |
| Instrument | piano |
| Birthplace | Richmond, VA |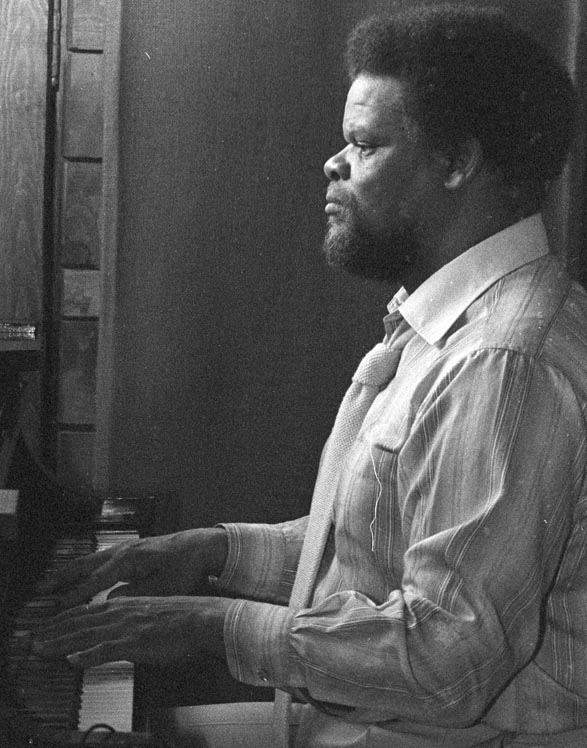 Walter's piano playing was influenced strongly by Bud Powell, and he has that Bud Powell energy in his piano playing. Like many of the other talented players coming up in the 1950s, Walter's ears were wide open to everything good. For example, he listened to Stravinsky with Bird and Dizzy, and in later years, you could find Walter hanging with Mick Jagger and the Rolling Stones.
He traveled with vocalist Babs Gonzales, then appeared in New York with Charlie Parker, Max Roach and Dizzy Gillespie through 1956. Walter started his recording career with Max Roach (1953). In 1956 he did his first recording sessions with Dizzy Gillespie. In 1958, while living in France, Walter recorded with leaders Bobby Jaspar, Art Taylor and Donald Byrd. In 1959, Walter was back in New York, doing dates with Jackie McLean, and again, Donald Byrd and Art Taylor, before doing his own first date for Blue Note on August 2, 1959 ("Davis Cup"). Walter did his first record date with Art Blakey and the Jazz Messengers on November 10, 1959, then went back to Europe with the Messengers doing gigs and recordings in Europe until the end of 1959. Walter had a long playing and recording relationship with Blakey, who loved Walter's compositions and recorded many of them, including such Walter gems as Uranus, Backgammon, Jodi, Gypsy Folk Tales and others.
A personal note from Don Sickler:
"The energy that Walter Davis Jr.'s playing exhibited has been captured by only a handful of pianists. He was a vibrant and powerful personality and and his music reflected it. Walter told me that during his teenage years, practically every day after high school in New Jersey, he would head to NYC and try to find Bud, Bird and Monk to hang out with. Many times, he said he'd find all three and hang until late in the evening, then head back to NJ and have to struggle to get up the next day for high school."