Aperitif

– Hank Mobley

A minor-key medium-up swinger with that unmistakable Mobley bounce. A full set of parts is available for the 3-horn arrangement from the recording.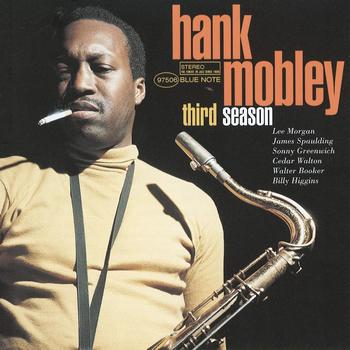 All selected items will be available for download after purchase.
Recording:

Hank Mobley - Third Season

Recorded on:

February 24, 1967

Label:

Blue Note (LT 1081)

Concert Key:

C minor

Vocal Range:

, to

Style:

Swing (medium up)
Trumpet - Lee Morgan
Alto Sax - James Spaulding
Tenor Sax - Hank Mobley
Guitar - Sonny Greenwich
Piano - Cedar Walton
Bass - Walter Booker
Drums - Billy Higgins
An Aperitif is a great example of the snappy, driving hard bop style Hank Mobley excelled at. After an introduction by Billy Higgins, the A section melody begins with bouncy staccato rhythms which are contrasted by a smoother, downward spiraling phrase in the last three measures. The bridge develops a single phrase that descends in fourths, over minor 11th chords. The changes are very simple, with C minor for basically the entire A section.

This is not a modal C minor—our lead sheet has turnarounds in parentheses on the second and fourth measures of the head, which are occasionally played in the solos as well. The bridge goes to F minor twice, the second time descending in minor thirds to A♭m7 for a tritone substitute II-V7 back to C minor.

The bass walks throughout the head, but the piano and drums play a few hits that line up with the melody. These are shown in our piano and drum parts. Our drum part also has a couple of fills that Billy Higgins plays on the recording. Drummers also have the option of reading the C lead sheet if they would rather see the melody and changes.

Second and third parts are available for the 3-horn arrangement—really a sextet arrangement rather than a septet; on the recording, guitarist Sonny Greenwich only solos and does not comp or play the melody. The horns are in unison and octaves except in the second half of the A section, where they are voiced in triads.
For more songs from this album, check out
Boss Bossa
and
Don't Cry, Just Sigh
. "
Third Season
" was the last album that Hank Mobley and Lee Morgan played on together. It was also Sonny Greenwich's first studio recording. The Toronto-based guitarist was visiting New York on a tour with saxophonist John Handy. Earlier in February 1967, Cedar Walton and Walter Booker recorded on
Art Farmer
's album "The Time And The Place."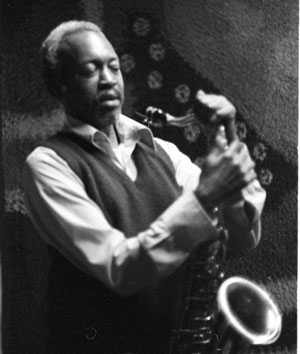 July 7, 1930 – May 30, 1986
Hank Mobley is one of the most acclaimed tenor saxophonists in modern jazz history. He is recognized by musicians and critics alike as one of the most important and eloquent jazz instrumentalists of all time. He recorded well over 100 of his own original compositions and left an indelible mark on the post-bop jazz scene. Read more...