Along The Way

– Jon Gordon

An intricate composition in which the melody converses with the rhythm section.
All selected items will be available for download after purchase.
Recording:

Bill Charlap - Distant Star

Recorded on:

December 17, 1996

Label:

Criss Cross Jazz (1131)

Concert Key:

No key center

Vocal Range:

, to

Style:

Swing (medium)
Piano - Bill Charlap
Bass - Sean Smith
Drums - Bill Stewart
This is the first recording of this composition, and it shows how well suited it is for a trio performance. Jon's manuscripts are almost always in the style of what we call a Condensed Concert Score, and that's what the rhythm section players used for this recording.

Our audio excerpt starts with the downbeat bass note that sets up the melody entrance. On the recording, Bill Charlap's solo piano intro quickly explores the whole chord progression of the composition (chordally), then rhythmically sets up Sean Smith for his downbeat bass note that invites Bill Steward to join in as the melody begins.

Click on Jon's "Along The Way" album cover for all available lead sheets and second parts.
Note from Don Sickler:
I know Jon Gordon and Bill Charlap have been friends and have been playing together since their teenage years. I know this personally, since I was very fortunate to get to work with them (as well as Sean Smith) in a "Young Sounds" program that I headed for Local 802 of the Musicians Union when they were teenagers.
Obviously, I was blessed to have some marvelous young talent to work with in that program. Hearing Bill and Sean playing together on this recording brings back a lot of great memories. I don't know when Jon and Bill Stewart first met, but I know that Bill has also played an important role in many of Jon's own recordings. "
Shape Up
" is this their first release together on jazzleadsheets.com, but you'll see Bill playing with Jon on other Jon Gordon releases to come. My discographical research shows they first recorded together in 1992; this recording is Bill Stewart's first recording with either Bill Charlap or Sean Smith.
All selected items will be available for download after purchase.
Recording:

Jon Gordon - Along The Way

Recorded on:

June 30, 1997

Label:

Criss Cross (1138)

Concert Key:

No key center

Vocal Range:

, to

Style:

Swing (medium)
Alto Sax - Jon Gordon
Tenor Sax - Mark Turner
Piano - Kevin Hays
Bass - Joe Martin
Drums - Billy Drummond
Delicate and complex, Along The Way requires everyone in the ensemble to be in sync. The back-and-forth between the melody and rhythm section produces a beautiful conversation. The rhythm section has to remain quite open for much of the melody and needs to see what the melody is doing, so we recommend the Concert Condensed Score to keep rhythm section and melody in sync. Our audio excerpt begins at the start of the track with the entrance of the melody—first as a solo horn line, then harmonized on its repeat.
Jon Gordon writes, "This was written at my friend Bill Mays' cabin in the woods in Pennsylvania during a ten-day stay I had by myself there. There was a great piano and unlimited time to practice and write. I was looking for a short piece with nontypical phrases and form and with interaction between the melody and bass line. I recorded this on a CD of the same name with Mark Turner, Kevin Hays, Joe Martin and Billy Drummond. Bill Charlap also recorded this with Sean Smith and Bill Stewart on a CD called "Distant Star" (click on the first album cover above for more information)."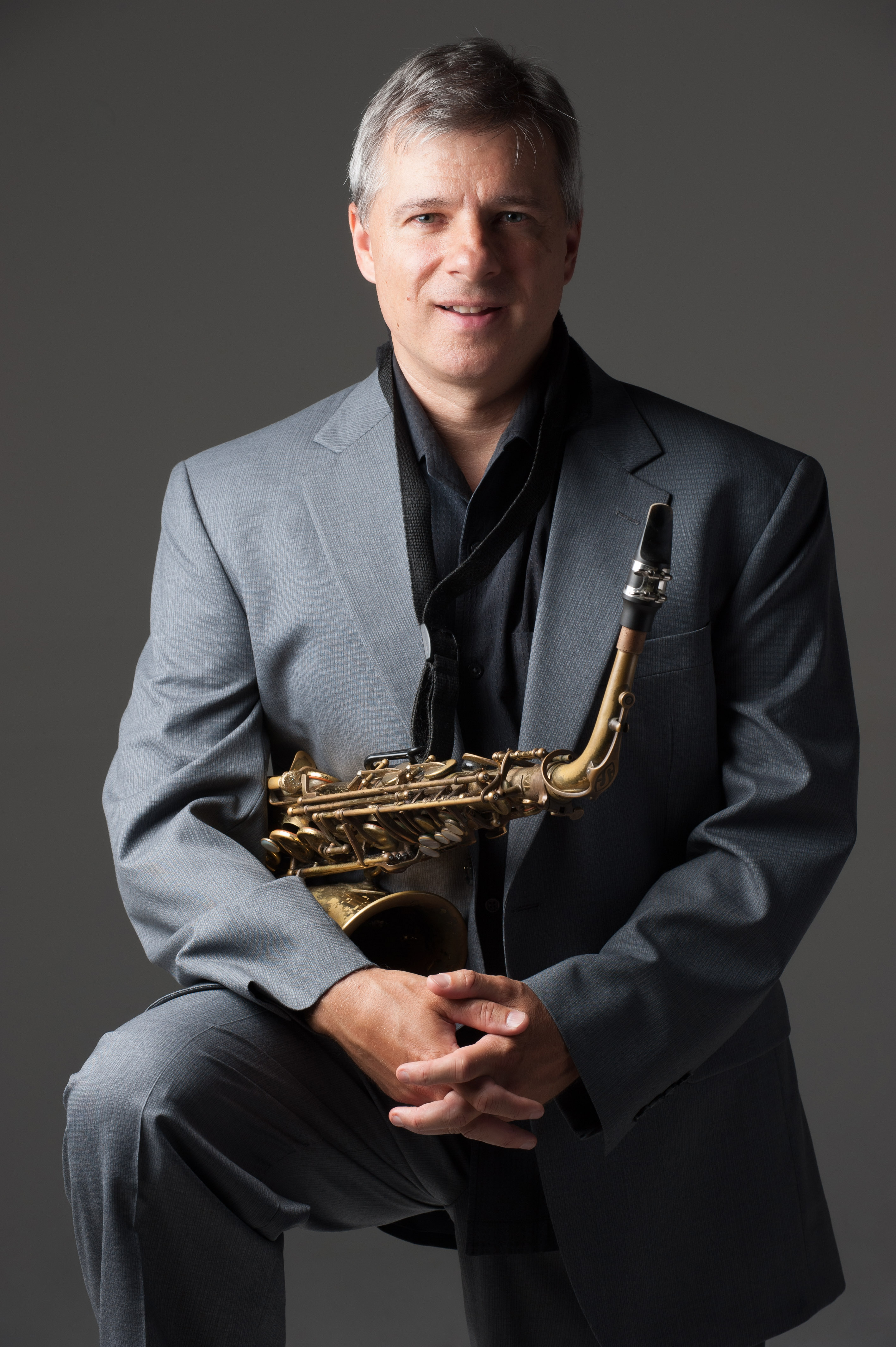 born on December 23, 1966
Modern alto saxophonist and composer Jon Gordon is a driving force in cutting-edge jazz. A native New Yorker, he began his musical exploration at the age of ten, encouraged by his musical family. He attended Performing Arts High School and studied saxophone privately in his teen years and showed significant promise, winning numerous awards at a young age. His love for jazz began as a teenager after listening to a Phil Woods record; not long after, he began to study with Phil Woods himself after sitting in with Eddie Chamblee at Sweet Basil. Jon studied at Manhattan School of Music, during which time he worked with Roy Eldridge, Leon Parker, Doc Cheatham, Larry Goldings, Al Grey, Eddie Locke, Red Rodney, and Mel Lewis. Read more...