Johnny Smith
June 25, 1922 – June 11, 2013
| | |
| --- | --- |
| Instrument | guitar |
| Birthplace | Birmingham, AL |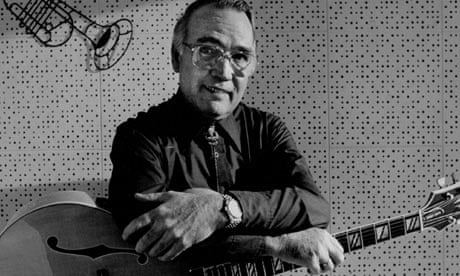 Impeccable tone, pianistic chord voicings and blazing technique are all hallmarks of Johnny Smith's artistry on the guitar. While he was a gifted improviser, as his small group recordings as a leader can attest to, his solo guitar arrangements in particular display the full extent of his mastery.
His influence has extended to his former student Bill Frisell as well as avante-garde guitarist Mary Halvorson, who joined forces to release a tribute album for him in 2018.
Smith was born in Birmingham, Alabama, and began playing guitar and violin from an early age in his family's band. After World War II, Smith began working at NBC in New York City, where he found plenty of work performing, arranging and conducting in a variety of musical genres on radio and television programs. In 1952, he released his hit record and debut as a leader "Moonlight in Vermont." However, after the death of his wife in 1957, he moved to Colorado Springs, Colorado, to focus on family life. Throughout the sixties and seventies, Smith continued to record and perform as well as run a music store.