Buster Williams
| | |
| --- | --- |
| Instrument | bass |
| Birthplace | Camden, NJ |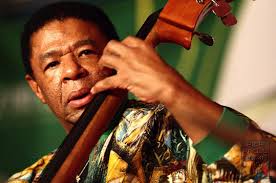 Bassist Buster Williams is an iconic musician whose trademark sound and styling are present on over 300 recordings to date. Williams, known for his ability to simultaneously be insistent yet supportive, has been the bassist of choice for legends including Sarah Vaughan, Herbie Hancock, Mary Lou Williams, Hank Jones and even Ron Carter (in his two-bass "Piccolo" quartet). His prolific contributions in the recording studio range from dates with Nancy Wilson and Betty Carter to Art Blakey, Woody Shaw, Dexter Gordon and Miles Davis.
Buster's ability to swing and groove are first rate; he's a master of the connected, legato phrasing of quarter notes that has been paramount for bassists post-1960. In addition, he's known for his harmonic ingenuity, reharmonizing and providing so much command of the structure that no other chordal instrument is needed when he is around.
Buster Williams is a player beyond distinction for he has performed at the highest peak of skill in innumerable settings and styles. He innovated as part of Herbie Hancock's Mwandishi band, exploring textures and avenues that have not been used since. Yet Buster was in the supporting cast for singers ranging from Dakota Staton to Betty Carter, so it's clear he can play as well as anyone in a more straight ahead vein. As a soloist, he has crafted profound visions utilizing his signature glissando and command of vibrato. Five and a half decades, and he's still continuing.