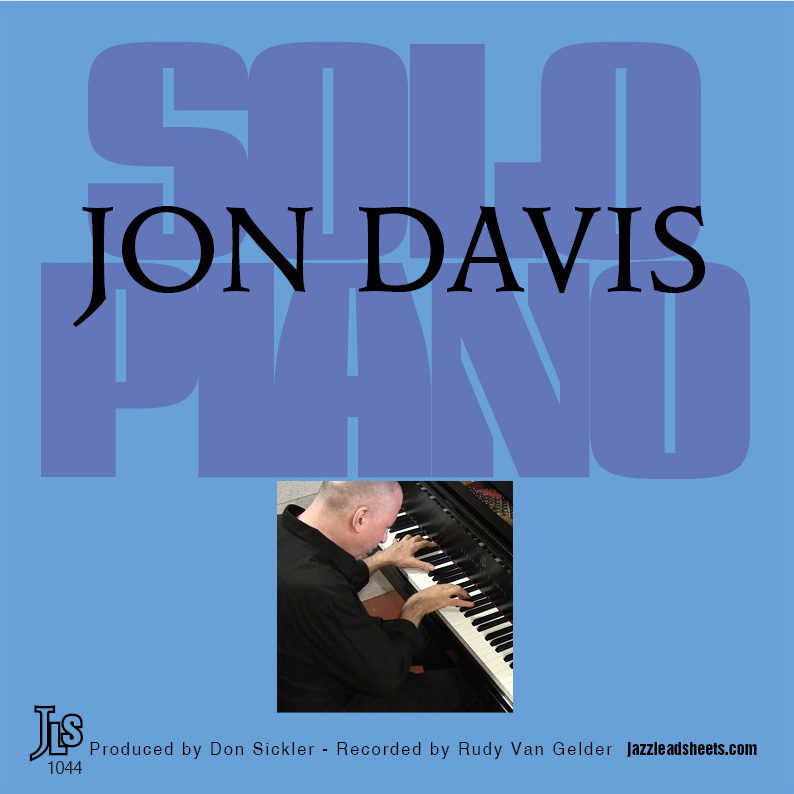 Solo Piano: Jon Davis
Leader: Jon Davis
Label: jazzleadsheets.com (JLS 1044)
Recorded at the legendary Van Gelder Studio in Englewood Cliffs on May 26th, 2012.
Personnel: Piano - Jon Davis
Jon's Solo Piano interpretations of his own compositions are exquisitely captured by engineer Rudy Van Gelder; as a bonus, we can see Jon as he creates. Intensity, improvisation, relaxation. The audio is available here!