We're ending the 2016 year with more classic music from KENNY DORHAM, who is not just the composer of the jazz standard Blue Bossa, but also a man whose music made innovative, often magical use of all of his rhythm section players: check out Escapade and Night Watch
GIGI GRYCE: Another composer of jazz standards such as Minority, his music set Paris on fire during the 1950s and 1960s. We're bringing you further explorations of Gigi's classic Nica's Tempo along with Stupendous-Lee.
Also three more from FREDDIE REDD: Sometimes so underground he's hard to find, his composing voice is easy to identify and his music lifts everyone's spirits.
The Jolly Minor - Midnight Blue - There I Found You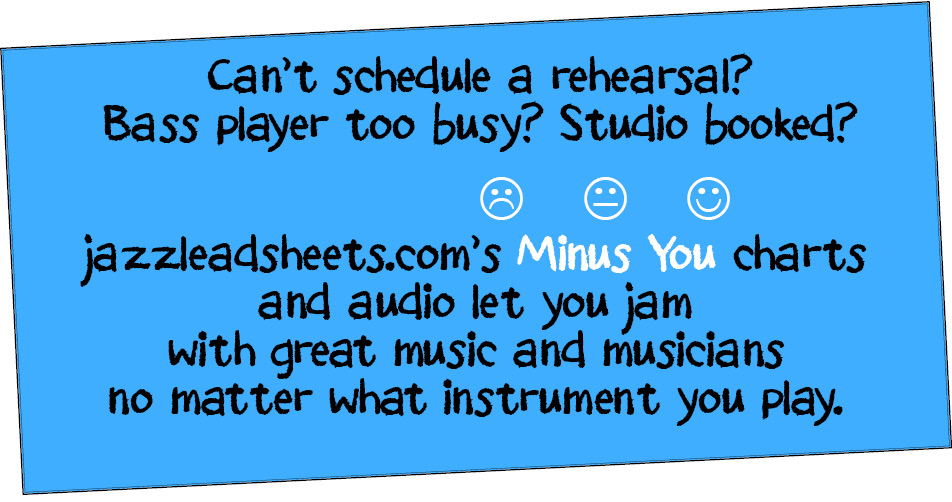 Minus You charts and audio let you rehearse whenever you want!